do you like free stuff and being in the know?
who doesn't? we've got you covered.
Check back often as we add more resources here to help you navigate the world of insurance.
Here are OUr latest Ebooks:
Explore the Ultimate Guide to Securing Your Manufacturing Business. Discover the array of insurance options uniquely designed to shield manufacturers from potential risks. From natural disasters and workplace accidents to product liability claims, we've got you covered!
Inside this eBook, you'll learn about:
Property Insurance
Liability Insurance
Workers' Compensation
Commercial Auto Insurance
Product Recall Coverage
Whether you're a seasoned contractor or just starting out, insurance can be confusing. That's why we've compiled this comprehensive guide to help you navigate the world of insurance and choose the coverage you need.
This eBook provides information about the types of insurance available to contractors, including:
General Liability
Workers' Compensation
Professional Liability
Commercial Auto
Umbrella
Commercial insurance handbook
When you are running a business, the last thing you need to worry about is making sure you have the right insurance coverage when you need it. There are lots of options available for many different kinds of risk. We aim to ensure you have exactly what you need for your unique industry. Ask yourself, "How well do I understand the coverage I have versus the coverage I need?"
In this eBook you'll learn:
The different commercial insurance coverage options.
What each type of insurance covers specifically.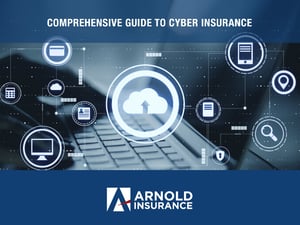 Comprehensive guide to cyber insurance
Businesses can no longer avoid protecting their customers and assets with cyber liability insurance. Trends show that most companies will face a cyberattack at some point. Is your business protected when the inevitable happens?
In this eBook you'll learn:
Common types of cybercrime.
What exactly is cyber liability insurance and data breach insurance?
How to implement cyber security for your business.
What to do when you fall victim to a cyber crime.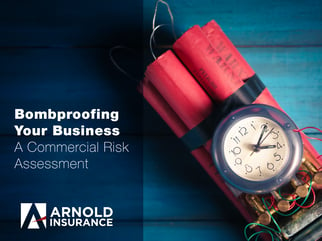 Bomb proofing Your Business - Commercial Risk Assessment
No one likes to think about bad things potentially happening, but as they say: "An ounce of prevention is worth a pound of cure." How can you proactively manage your risk?
In this eBook you'll learn:
4 key areas of commercial risk.
How to minimize risk once something happens.
Strategies for recovery.
A risk assessment to honestly evaluate your current condition.
be the difference
What does being the difference really mean to us as an organization? Hint: It means we take care of our clients and give them the best coverage, rates, and plans possible. Those things and much more are the difference to us.
In this eBook you'll learn:
Why family values in a business matter.
Benefits of working with a local insurance agency.
How we see ourselves as the "purple cow" in the insurance industry.
the small business guide to proper insurance coverage
It can be confusing to know where to start with insurance when it comes to your small business. What insurance do you need for the correct amount of coverage and why?
In this eBook you'll learn:
The four types of business insurance that's essential.
How much coverage is enough.
The importance of finding the right company to handle your insurance needs.
Meet Our Insurance Executives:
MEET Marcus Harris
Meet our AIC Denver, Colorado Insurance Executive Marcus Harris! Denver is the hub of adventure and an active lifestyle, and Marcus will help you find the right insurance coverage for you, your family and your business.
MEET Brandon shipman
Learn a little more about our AIC Phoenix, Arizona Insurance Executive, Brandon Shipman! Find out more about life in Phoenix and all the benefits that working with an insurance broker bring.
MEET wade dickson
Alexandria, Louisiana is a great place to live, work and play. Meet our Insurance Executive, Wade Dickson and find out how he can help you with the right insurance coverage for your family and your business.
MEET blake Bauwens
Learn more about historic Cape Girardeau, MO. Meet our Insurance Executive Blake Bauwens! Blake will help you find the right insurance coverage for your personal needs as well as for your growing business.